The New York Times February 12, 2005
Monk as He's Seldom Heard
By BEN RATLIFF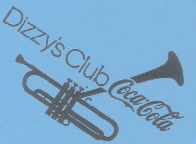 Thelonious Monk's music disproves the idea that great jazz is sacrosanct and needs to be left alone. It has been rethought in so many ways - big-band orchestrations, solo performances on instruments from soprano saxophone to trombone to banjo to the Chinese pipa, vocal versions with lyrics written to fit the melody - and most of them work.

It is seldom heard in a small group, its original format, without a piano,
the instrument Monk played. The drummer Ben Riley, who played with Monk for
a fertile stretch in the mid-1960's, has taken on this challenge, leading
the Ben Riley Monk Legacy Septet with arrangements by the trumpeter Don Sickler.

The arrangements deal upfront with a unifying characteristic of Monk's music: the sudden silences, and the way they work as rhythm. In nearly all the pieces in Wednesday night's early set, the band members shuttled segments of a melody line along the front row of horns, adding lean
harmonies here and there, but always trying to retain the surprise negative spaces in Monk's improvising and composing. The little holes left room for Mr. Riley's light, elegant drumming to shine through.

"Ugly Beauty" was the winner of the set, with a deft baton-passing arrangement for the melody from alto saxophone (Bruce Williams) to trumpet (Mr. Sickler) to tenor saxophone (Wayne Escoffery) to baritone saxophone (Jay Brandford). The guitarist Freddie Bryant played a beautiful solo,
flinging off long, fast arpeggios between sections of logical thematic improvising. (Kiyoshi Kitagawa played bass.) "Gallop's Gallop" was nearly as good and used the same strategy. "Rhythm-a-Ning" included a transcription of Monk's solo from "Live at the It Club," recorded in 1964. After individual
solos, the horns together played a harmonized version of that solo, which crests with a hammering on the tonic note.

You can do an awful lot to Monk's music without messing it up, but in the end the final reward is rhythmic. With little patches of double-time playing, and gentle, buoyant swing in ironclad rhythm, Mr. Riley made the music feel light. He isn't a grandstander, and his one feature solo, at the end of "Rhythm-a-Ning," came in neat sections. He began with silky, singing cymbals, then rumbled and clacked with sticks on his snare-drum rim, accelerating to a sudden stop. He played a short, funky combination that turned into a kind of classical, Max Roachish bebop rhythm, and then sustained a few bars of calypso. He delivered a little essay on cymbals, widened the focus to bass drum and snare, and finally integrated it all in time for the band to return for the final chorus.